My View on Some Questions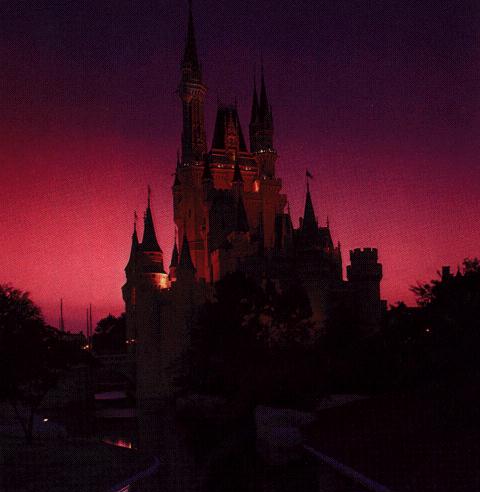 ---

From: "Anthony Tomassi"  Add to Contacts 
Date: Thu, 22 Apr 1999 21:08:50 -0400 
Cc: ranma2@ix.netcom.com 

Hello, and Greetings From Forgotten Disney

Let's run through the message bit by bit!!!!

"my first one is: what happened to 20,000 leagues under the sea, what
hapened to it, and do you know if they are going to built anything in
its place or if they are going to reopen it?"

It will not be reopened.  They are currently developing the land there for a suspended rollercoaster which will have something to do with their atlantis picture (according to rumor)  Another popular rumor is that a Little Mermaid ride will be going in there.  I have heard more about the rollercoaster one though, and I tend to believe that Disney will do that instead.


"secondly: have you heard of shadowlands, the supposed planned them park for WDW? what is that all about? and do you know if they are going to build it instead of a theme park but rather as a new land in the MK, behind ariels grotto?"

I've heard about it, and people keep saying that its going to be Disney's next park.  Somehow, I cannot believe that they would build an entire "Magic Kingdom" based around the villans of the Disney movies.  Current rumors have the park as an Evil Magic Kingdom, complete with wild thrill rides that will blow IOA out of the water.  I tend not to believe that very much.  I have also heard that current plans call for DisneySea as a possible candidate for the next park, and considering that that park is already fully developed and the plans look beautiful, it would make more sense to build that park. (Especially since that has the family atmosphere of the Disney parks, and would be capable of competing with both IOA and Sea World.)

"thirdly: when will the rockin roller coaster open and did they tear down the chinese theater at the disney studios?"

The Rock n' Rollercoaster should be opened by June (if I remember the schedule correctly.  As far at the Chinese Theater being torn down, I seriously doubt that that rumor is true, and I would find such a move ludicrous.  That's like tearing down Spaceship Earth.  

"fourthly: have you heard if there will be anything new at the parks at WDW so that disney can outpace universal studios new Islands Of Adventure???"

Rumors come out a lot. But, mostly you must remember that they are just rumors.  They are trying to add more E-ticket rides to Epcot, but for the time being, Disney is still on top, and they're not moving from that place any time soon.  But, here is some of the rumors you might have heard.
The Shere Kahn rollercoaster in Adventureland
Closing Pirates of the Caribbean and replacing it
Closing Space Mountain and replacing the track with a newer one (ie. Space Mountain II)
Replacing the Peoplemover in Tomorrowland with a "Rocket Rod" based ride, or a Star Wars Speed Bike type ride.

There's a ton more rumors.  If you just go out there on the net, especially on the newsgroups, you'll find a lot.

---
Some more thoughts on Shadowlands:

I honestly see this project as a big mistake for Disney. If they create and entire theme park with a villan theme, they will be excluding their major clientel.......children.
Have you ever the look of fear on a child's face as they exit the Alien Encounter, or particularly, if they ride Snow White's Adventure. I have never seen a ride, and experience, generate more fear in the eyes of a child then when they exit that ride after having had the witch pop out at them about ten or so times. A park dedicated to villans is simply a means for Disney to make more money off of thrill rides, but it would inevitably be avoided by families with young children. You simply can't have a park dedicated to those who are evil. It goes against everything Disney......and revelation of such plans would simply prove that my theory of the policies of modern day Disney are true.
Truly, Disney is doomed if they believe that all that people want are 'e-ticket' rides.......and to build a park filled with scary, fast, and big rides would be exciting to some.......but, when you come right down to the facts.....its simply not Disney.

---