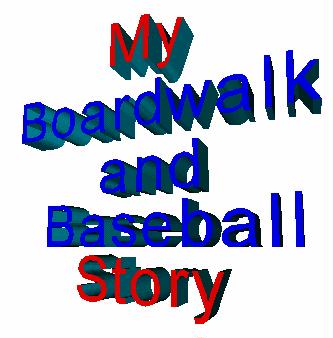 ---

My fascination with Boardwalk and Baseball began when I was very young, the first time that I heard a new theme park had opened near Disney World. Little did I know it wasn't new, but my curiosity was piqued. I wanted to go, I Needed to go. So I started to bug my parents.
Please let us go....It will be great
Nothing seemed to work. They weren't interested in an Amusement Park.
Finally, our one of our early 90's trips, we decided that we'd finally go. But, then word came a few days before our planned visit that Boardwalk and Baseball had closed. All of my dreams were dashed. We decided to go to Cypress Gardens instead.
As we drove past the site where the park once stood, nothing looked as though it had changed. The sign still stood where it was, the coaster in the back, then non operational, stood in glory in the hot Florida sun. It was wonderful looking. Cars still in the parking lot, probably surveying the site, looking at the rides, closing down and destroying the park. The Boardwalk was gone, much like the old Coney Island, I would never get to visit my beloved Boardwalk and Baseball.
A couple of years later, on a visit to some shop outside of Disney World, I saw a mug sitting off in the corner, of a clearence area. It was a Boardwalk and Baseball mug.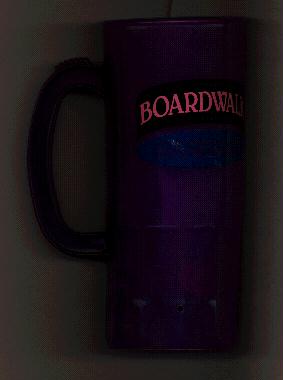 It would be the only memory I'd have of the park I never got to visit.


---
---
Boardwalk and Baseball Forever