Six Flags Orlando
---

Well, for this page, I have no flashy graphic at the top. Instead, this page is dedicated to what is perhaps the greatest Urban Legand of all time. Six Flags Orlando. Six Flags Orlando has a lot of history, stemming back to when Six Flags owned land around their Stars Hall of Fame wax museum, which would later become HBJ's Places of Learning. Had they wanted to build a park, that was the time to do it, especially since this was the late 70's and early 80's, and their only other competition would have been Busch Gardens Tampa, Circus World, The Magic Kingdom, and Sea World. It would have been a great way to quickly kill Circus World, which was already on its way out in the early 80's. That would have kept HBJ from purchasing the property and making it Boardwalk and Baseball. But, that isn't what happened.

---
Most of the time, this rumor comes up when a big building project is announced. And it has been circulating around for the longest time. But, now we realize that Six Flags Orlando would never be able to compete against the Disney and Universal Complexes. There is not going to be any use for a park with regular coasters soon anyway, as Universal has their Islands of Adventure opening up in 99, Disney's Animal Kingdom has a coaster opening up with it, and Mgm is getting the Rock n' Roller Coaster. In addition, Sea World has their new Atlantis ride opening up, and they're surely going to follow suit with their Texas park, and build a large coaster at Sea World. A ride similar to the Alpengeist at Busch Gardens Williamsburg would work out very well. So, there is no use for a "regular" amusement park around the Orlando area. Plus, they have their popular Six Flags Over Georgia, which will continue to be popular with or without Disney, so they're winning no matter what.

---
A better idea would be for Warner Brothers to open up their own theme park stylized along the lines of their Australian one, near Orlando, perhaps somewhere around Sea World. Then, the two parks could join forces to offer Two Day passes, or a discount pass, or something. Another company attempted to build another entertainment park around Orlando. In the early 90's it was announced that Viacom would build the Blockbuster Park, based on its Blockbuster Video Chain, outside of Orlando. But, this project also fell through, the reason that everyone giving being that Paramount, also owned by Viacom, was buying up theme parks like Kings Dominion in Virginia, and Great America. But, I don't feel that that was the reason. They were scared. Parks like Busch Gardens Tampa will survive the coming storm simply because they're established, and have a large amount of visitors from people attempting to stay away from Orlando. The Blockbuster Park would not have been established, and therefore would not be as popular as Busch Gardens. In addition, this park would have been far from Orlando, much like Boardwalk and Baseball was, and we all know how that situation turned out.

---
By the way, one of the favorite rumors people like to start is that Six Flags has bought the old property where Boardwalk and Baseball once was. Trust me, its not true.

---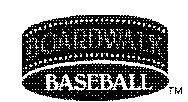 ---
Special Thanks for Extra Info to:
themeparks.guide@miningco.com (for extra info)


---