So, You Want to Join!!!
---
Welcome to this webpage, and I hope you have enjoyed this as well as Forgotten Disney: The Lost Legacy. As I said before, both people and webpages are capable of being listed.

---
People


If you are a person that wants to join, simply drop me a line, with your name and your e-mail address if you want that to be listed also.
Send them here:ranma2@ix.netcom.com


---
Webpages


If you are a webpage, please send me an e-mail answering the following questions:
1: What is the Name of the Webpage?
2: What is its Url?
3: What is your e-mail address?
4: Give a brief description of your page.
And Send the Info Here:ranma2@ix.netcom.com

Next cut and paste one of the following two graphics on your page
Graphic 1


Graphic 2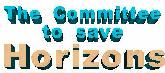 Within the week, I will check to see if the graphic has been added to your page, and will add your page to my site.


---
Click Here to return to: Broaden Your Horizons